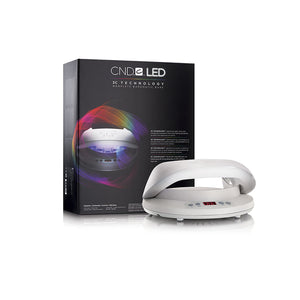 CND LED Lamp 3C TECHNOLOGY
Regular price $129.99 Sale
The 3C Technology optimizes light, time and energy for maximum shine and lasting durability across a full spectrum of colors. The CND LED Lamp 3C has updated for a professional outlook and advanced technology. The CND LED 3C has significantly cut off the service time but still ensuring drying and durability for a gel polish.
How it works:
Two light beams target long wear and shine
Energy adjusts for each service step
Time controlled pulsing for a precision cure
Features: 
Uniform drying
Cures in half the time
No bulb replacement
Acetone resistant
Removable power cord
*All nail lamp purchases are final sale. If you have any concerns about the nail lamp please contact the manufacturer.