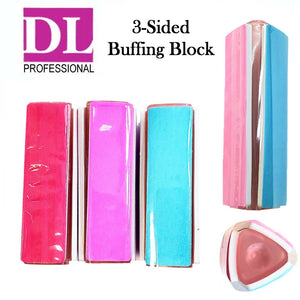 DL Professional 3-Sided Nail Buffing Block
DL Professional 3-Sided Nail Buffing Block
Achieve flawless nails with the DL PRO 3-Sided Buffing Block. This innovative tool is a must-have for any nail care routine, providing a 3-in-1 solution that smooths, buffs, and shines nails all with just one block.

With three different sides, this buffing block provides a complete nail care solution that is easy to use and produces professional-looking results every time.

The DL PRO 3-Sided Buffing Block is perfect for busy beauty professionals who want to provide their clients with a quick and effective nail treatment that leaves nails looking healthy and polished.