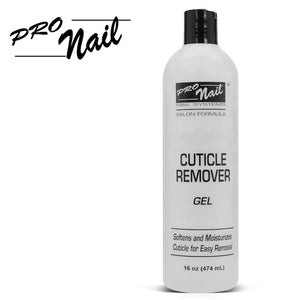 Pro Nail Cuticle Remover, 16 oz
Pro Nail Cuticle Remover, 16 oz
Professional mani-pedi: ProNail Cuticle Remover Gel was designed for professional use. It is a professional-grade formula that softens and dissolves even the toughest cuticle growth. Ideal for manicure and pedicure services. Highly recommended for artificial nail services.

Special formula: Formulated to smooth and moisturize the cuticle area.

ProNail Cuticle Remover Gel made without: Our product is Sulfate-Free, Drying Alcohol-Free, and Cruelty-Free. We never test on animals.

Proudly made in the USA: All our products are made in the USA and specially made with the highest quality ingredients. We have had the privilege of globally participating in the personal care industry since 1987.