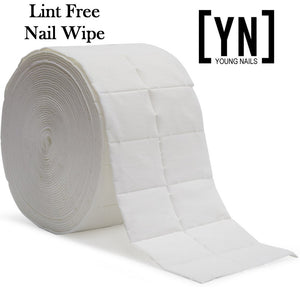 Young Nails Lint Free Nail Wipes
Prep nails with these soft, strong, and super absorbent. Paper-based wipes are truly lint free. Excellent for cleaning oils and contaminants from nail beds or nail art tools.
100% Lint Free Nail Wipes

Dimensions: 2" x 1.5" 8 ply squares

500 Count self dispensing box 
Designed for use with polish remover and acetone.
* Please note that we can only sell this product to licensed professionals or student permit holders. After ordering this product please submit a copy of your license or student permit to epbeautysupply@outlook.com. The name on the license or permit must match with the name on the order or we will be unable to ship out your order, thank you.